We firmly believe that everyone has the fundamental right to a roof over their heads and that Project Development is about building strong relationships between the community, stakeholders, and the project team. Most of all we believe in delivering housing that works for the residents, the community, and the housing managers.
We pride ourselves on not just setting expectations, but exceeding them. With over 15 years' experience managing development projects for municipal, not-for-profit, and community clients, Vesta Development Consultants is confident that we have seen it all and know the resources you need to get your project completed on time.
Too often, people make promises they can't keep, that is why Vesta has worked hard to develop a reputation for delivering where others haven't been able to. Through effective communication and realistic project management, we set project plans, goals, and deadlines that make sense. But we don't stop there. We take full ownership when it comes to keeping those plans on track, working with stakeholders on all sides of the project, and getting in the trenches if we need to, so you can be confident that your project will be a success.
Importantly, we understand that any development project requires active engagement with a variety of stakeholders. That's why we take an active role in community consultation, stakeholder communication, and vendor management. We're also familiar with the unique requirements of each municipality and government agency, having forged strong cooperative ties with BC Housing that make it easier for us to navigate their requirements and processes.
With our approach, the Vesta team is confident that any development project we support will always meet or exceed your goals. Because if we make a promise, we intend to keep it.
Vesta Development Consultants has managed a wide range of projects from inception through to rezoning, community consultation, permits and construction and all the way through to final occupancy. 
We have been proud to work with Community Living BC (CLBC), on behalf of BC Housing, to provide housing for difficult-to-house and vulnerable individuals in residential neighbourhoods throughout British Columbia, including densely populated areas in Vancouver.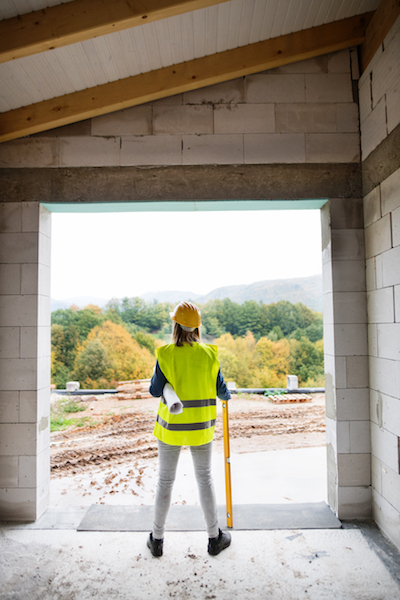 The driving force behind Vesta Development Consultants, Sarah is uniquely positioned to navigate the often tricky demands of managing complex housing and development projects. She can rely on a strong network of contractors built up over 15 years of working in the industry. Sarah holds an MBA in Construction Project Management and Real Estate and is a Registered Planner who has completed her Level 1 CFA. Best known for her pragmatic determination, she makes clear communication a priority on every single project, going above and beyond to keep plans moving forward.
We've been proud to manage over 23 projects
Infrastructure Development
Vesta has managed a range of infrastructure projects including completion of 18 group homes across British Columbia, planning, design and construction of a 20-unit town home development in South Surrey, and an award-winning 65,000 sf brewery in Central City. 
Master planning communities is a passion for Vesta. Our work has included Great North Way in Vancouver, Semiahmoo Gateway and Orchard Grove in Surrey, and the Douglas Heights industrial/residential mixed-use build in South Surrey.
A key element to any major project, site servicing requires a deep understanding of municipal processes and stakeholder communication. We have successfully managed significant civil work for our Central City Brewing, Rosemary Gate Townhouse,  and Great Northern Way projects.
Get in touch with us to learn more about our work and how we can support your project.